What is Bertie's Play Barn?
Bertie's Play Barn is Durham City's number one stay and play facility for children aged 0-8. Berties Play Barn provides children and parents, caregivers and grandparents the chance to take a much-needed break from a busy shopping trip and walking Durham's cobbled streets. Rest with a hot drink while you watch your children escape into a world of Imaginext, Peppa Pig, fancy dress and so much more!
Where is Bertie's Play Barn?
Bertie's Play Barn is located in Prince Bishops Shopping Centre, Durham city centre between New Look and Superdrug. The closest car park to Bertie's is at Prince Bishops Shopping Centre. You can find the car parking details here.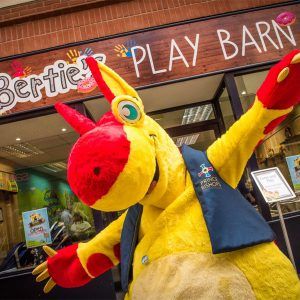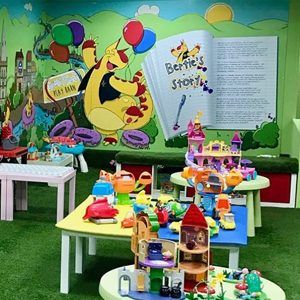 How much does it cost?
Admission to Bertie's Play Barn is very reasonable – Parents and children can stay and play from as little as £2.00 per child! There is no charge for adults.   Remember to ask the team for a Bertie's Loyalty Card, get your card stamped each time you visit to earn rewards.
£2.00 – Half an hour play                    £3.00 – One hour play                    FREE WiFi available throughout
What are the opening times?
Bertie's Play Barn is open every day of the week, so there is always time to visit and have fun, even on Sundays. See our full opening hours below.
Mon: 10am – 4pm
Tues: 10am – 4pm
Wed: 10am – 4pm
Thurs: 10am – 4pm
Fri:     10am – 4pm
Sat:    10am – 4pm
Sun:   11am – 4pm
Please note the play barn will be closed daily between 12.45pm-1.30pm for cleaning.
Refreshments and facilities
Visitors to Bertie's can get refuelled and refreshed, our snack bar serves a selection of hot and cold drinks and snacks throughout the day. Please note only drinks and snacks purchased from Bertie's snack bar should be consumed. We also have onsite bathrooms and baby changing facilities.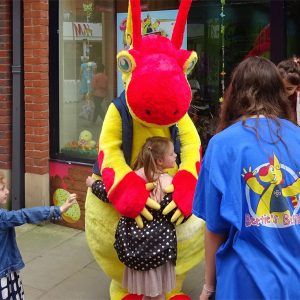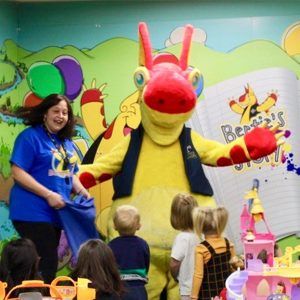 Just can't get enough of Bertie and the Play Barn Team?
Why not follow us on Facebook and keep right up to date with what's happening down at Bertie's Play Barn.
You can now send Bertie an email at bertie@princebishops.co.uk or sign up to Bertie's Kids Club here!